With the help of leverage, trading share CFDs allows you to access the opportunities of rising and falling stock markets without the need of engaging full capital which is normally needed when owning the actual shares.
Traze enables clients to trade 35+ share CFDs on the world's most famous blue chips listed on the US stock markets. Open a live trading account now or practice your strategies with our demo account. This crystal-clear guide will explain everything you need to know about this trading instrument.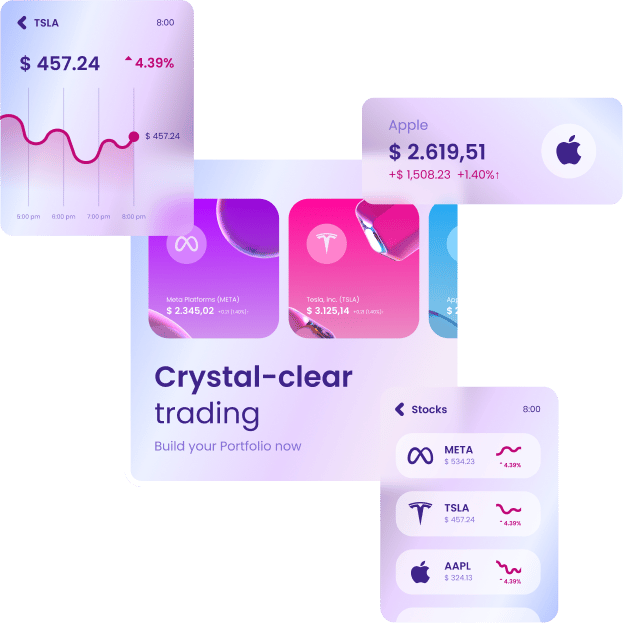 Shares are a staple investment product and the one that most people think of first when it comes to trading and investment. Trading shares with a CFD derivative is an excellent way to participate in this market since you can go long or short on the market's direction. 
Share CFDs are best suited to day-traders, as the CFD product allows you to use leverage to amplify profits within daily fluctuation.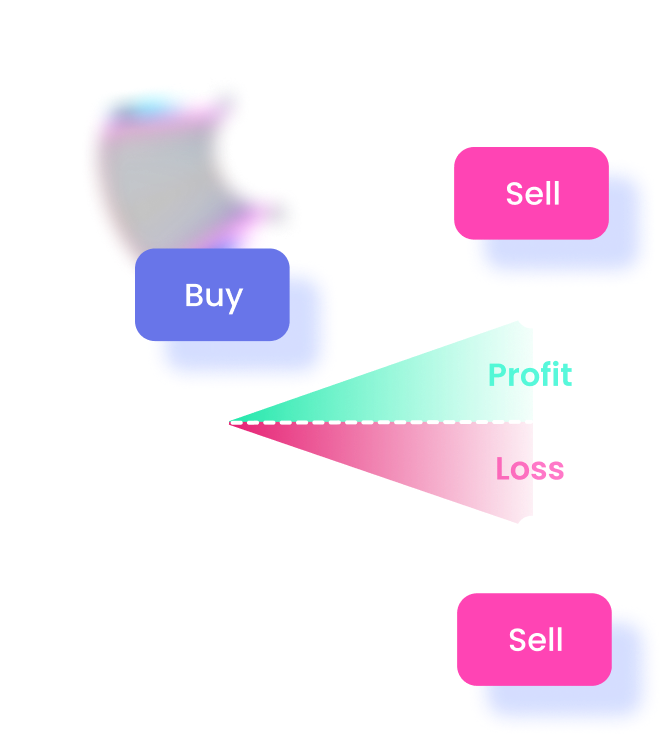 Shares
Stock
52 Week Range
Chart (24H)

Alibaba Group Holding Limited

BABA

Microsoft Corporation

MSFT
Why should I invest in stock market with CFDs?
Amplify

profits

with

leverage

:

Trade

using

leverage

to spread

your

capital

further

and

amplify

profits

 
Go long or

short:

Trading

share

CFDs

means

you

can go long or short on the

market

in

either

direction

 
Take

part in a

staple

part of the FS

sector

:

Shares

are a

fundamental

investment

product

,

so

you'll

be

adding

something

classic

to

your

portfolio

 
The main difference between trading CFDs (which are often referred to as contracts for difference) and trading real shares is that when you trade in CFDs you're speculating on a market's price without taking ownership of the underlying asset. However, trading shares mean that you do own the underlying stocks – and this comes with a range of advantages and disadvantages. 
One benefit of trading CFDs over actual shares is leverage. You can trade CFDs on margin, meaning you'll only need to put up a fraction of the full value of the trade to gain full exposure. This leverage means you have a bigger opportunity to profit – or to make a loss.  However, when you trade shares, you'll need to pay the full cost upfront, and you can't amplify your profits hugely either. 
At Traze, we recommend trading stock CFDs as the best way for traders to take a position in this market 
With Traze, entering the market to trade share CFDs is a straightforward process. 
First, you need to register for a trading account. You can do this online, and it only takes minutes. 
Once you've added your personal information and verified your identity, you'll need to deposit some funds to start trading with. The minimum deposit varies depending on the account you choose ($50 is the minimum for a Mini Trading account). 
After successfully injecting some capital into your account, you're ready to trade! Just download the Traze MT4 trading platform and take your position in the shares market. 
Taking a position with share CFDs is a great way to get started in your trading career. And we're here to help you every step of the way. 
We provide a free demo account for new traders, so they can practice in a risk-free environment. 
On top of this, there is a range of CFD trading tutorials on our website — and these are valuable even for experienced traders who want to refresh their skills. Plus, our trailblazing trading platform comes with advanced analytical tools and indicators that will help you with all your technical analysis, so you can enhance your skills as you trade.